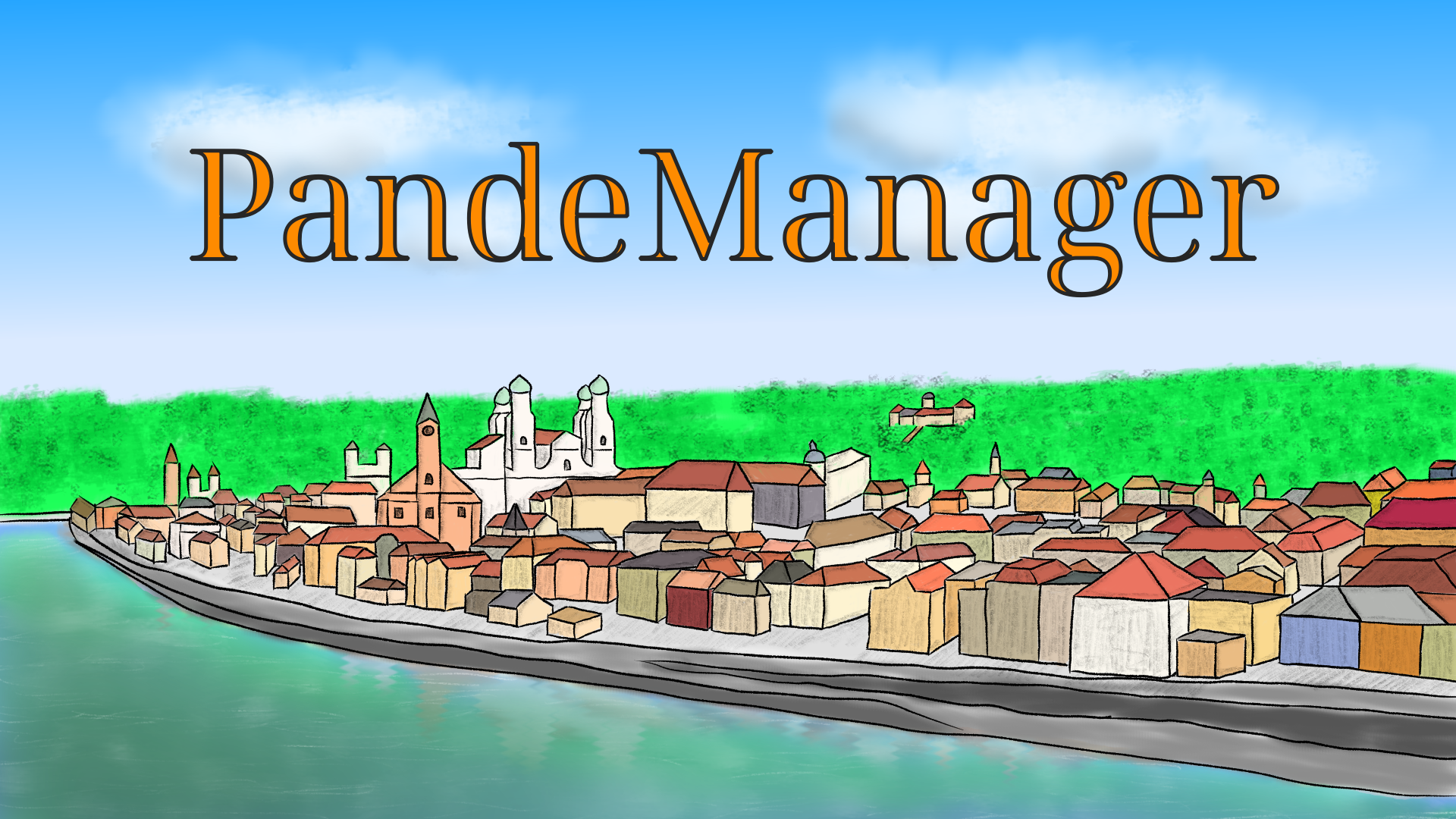 PandeManager
You were elected as the mayor of a small town in the midst of a virus outbreak. Your job is to survive for one year. To do so, you must manage your citizens, make sure they are getting tested, put them in quarantine if necessary and decide on the right policies to prevent further spread of the virus. All that while making sure your economy does not collapse and remaining popular. Sounds complicated? Why, it is!
This game was made for the "Jamming the Curve" Jam, and as such attempts to portray a realistic scenario of a virus outbreak. What this means?

2500 individuals, each with their own lives, routines and social circles.
Each of the NPCs in this game has their individual life which affects how they
behave, who they meet, and as such, who they infect.
Infections based on scientific models
The infections occur not randomly, but are based on scientific models. This means that each action you take not only has an impact on the game, but it also shows what impact it would have on the real world.

A city that is not only fictional.
The city that you govern is based on Passau, Germany. While it is obviously not an exact replica, the layout of the city might seem familiar to some and you may notice similar hotspots to the ones of the real city.

Make sure to read the in-game instructions before playing!

A small disclaimer towards the end: With the game being as complicated as it is due to the realistic models, it is extremely slow. Computers with reasonable hardware (i5 or better) can run it on x10 speed, others may struggle. In theory the game can be played on smartphones, but be careful on higher speed setting. For similar reasons, the game can current not be saved either. The official goal is to survive for one year, but I would rather consider it a sandbox to experiment with for maximum fun.

Install instructions
Simply unpack the folder and you are ready to go. The game runs on Windows. Builds for Android and Browser exist, unfortunately the upload froze at 100% just before the deadline, so those are only available upon request. Be aware that the game might not run on full speed depending on your machine and expect an initial loading time of about 1 minute. Make sure to read the in-game guide before playing.